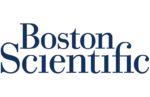 This article was originally published
here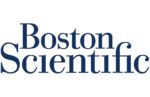 Boston Scientific (NYSE:BSX) said today that it launched its Spectra WaveWriter spinal cord stimulator, intended for treating chronic pain, in Europe.
The Marlborough, Mass.-based company said that its Spectra WaveWriter is designed to deliver electrical pulses of varying frequency, pulse width and amplitude to the spinal cord. Boston Scientific touted the device as the first and only such system designed to provide both paresthesia-based and sub-perception therapy.
Paresthesia is a low-level tingling sensation that accompanies SCS treatment for some patients; sub-perception therapy does not create paresthesia. Doctors and patients can fine-tune their treatment using either or both therapies and patients can deliver real-time feedback using a remote control, the company said.
"Pain is very personal, and everyone experiences it differently. Pain also changes over time, which for chronic pain patients means that their bodies may become accustomed to treatment and its effectiveness declines. The Spectra WaveWriter SCS system allows us to combine multiple treatment options in one single device, intended to give patients truly personalized therapy that evolves just as their pain does to provide lasting relief," Dr. Vivek Mehta of London-based Barts Health's Pain & Anaesthesia Research Centre said in a prepared statement.
"We understand the complex challenges people living with chronic pain face daily. Often these people have lived with agonizing and unbearable pain for years, having tried numerous treatments that simply do not work. We are committed to research and development of treatment options for the millions of people who are severely affected by chronic pain and are very pleased to be introducing this new system to help patients manage this," EMEA neuromodulation VP Vincent Sourdaine said in a press release.
Earlier this week, Boston Scientific said that it initiated a voluntary select recall of its Agile biliary RX fully covered stents over issues with device migrations.
The post Boston Scientific launches Spectra WaveWriter SCS in Europe appeared first on MassDevice.
https://captis.com/wp-content/uploads/2019/02/boston-scientific-large-150x97.jpg
97
150
CAPTIS
https://www.captis.com/wp-content/uploads/2016/11/logo_transp_top_final.png
CAPTIS
2019-02-01 11:30:40
2019-02-01 12:31:01
Boston Scientific launches Spectra WaveWriter SCS in Europe