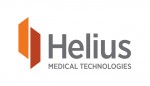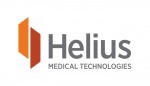 Shares in Helius Medical Technologies (NSDQ:HSDT) tanked yesterday after the company said the FDA shot down its clearance bid for the portable neuromodulation device it developed.
The Newtown, Pa.-based company's PONS system is designed to treat neurological symptoms through electrical stimulation of nerves in the tongue. A trial of the PONS device in treating patients with chronic balance deficits from traumatic brain injuries failed to meet its efficacy endpoint in November 2017. Helius said the control group showed a significant therapeutic effect from the low-frequency pulse treatment used in that arm, skewing the study into missing the effectiveness endpoint.
Yesterday the company said that the FDA denied its application for de novo 510(k) clearance, saying the the federal safety watchdog "did not have sufficient information" to determine whether PONS treatment is better than physical therapy, based on the studies Helius used to back the application.
"We are understandably disappointed by the agency's decision to decline our request for de novo classification and 510(k) clearance, but Helius remains committed to generating the data to pursue a de novo classification and 510(k) clearance of our PONS device in the future," CEO Philippe Deschamps said in prepared remarks. "In addition to working on generating this new data, we will continue to focus on expanding our commercial efforts and treating patients in Canada, where we do currently have regulatory clearance."
The news sent HSDT shares down -66.2% to a $2.10-per share close yesterday; the stock opened at $2.06 today and was off -15.2% to $1.78 apiece as of 10 a.m. Eastern.
https://captis.com/wp-content/uploads/2019/04/helius-medical-7x4-150x86.jpg
86
150
CAPTIS
https://www.captis.com/wp-content/uploads/2016/11/logo_transp_top_final.png
CAPTIS
2019-04-11 06:08:43
2019-04-11 06:31:08
Helius Medical shares tank on FDA denial