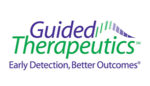 This article was originally published
here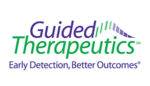 Guided Therapeutics (OTC:GTHP) said today that it pulled the trigger on a 1 for 800 reverse split of its stock, effective March 29.
The Norcross, Ga.-based company said that its shareholders approved the reverse split last October. Through the deal, each shareholder of Guided Therapeutics will receive a single share of the company's common stock for each 800 they previously held.
Guided Therapeutics said it also cleared out variable rate convertible loans with three lenders and reached preliminary agreements with two other lenders to exchange variable rate convertible notes for cash and fixed rate equity once "a significant financing of the company occurs."As a result, two lenders agreed to suspend conversions, the company said.
"Eliminating variable rate convertible notes and the debt that comes with it has been a priority of Guided Therapeutics. We believe that both of these steps will make the company more attractive to investors, as well as our previously reported expectation of higher revenues due to increased sales in China, Russian/Eastern Europe and Indonesia. In addition, the reverse split will allow the company to uplift to the OTC Bulletin Board and help make the company more financeable," prez & CEO Gene Cartwright said in a press release.
Last April, Guided Therapeutics said that it signed a Turkish license agreement with Item to manufacture its single-patient-use Cervical Guides in Turkey.
The post Guided Therapeutics pulls trigger on 1-for-800 reverse stock split appeared first on MassDevice.
https://captis.com/wp-content/uploads/2019/03/guided-therapeutics-small-150x86.jpg
86
150
CAPTIS
https://www.captis.com/wp-content/uploads/2016/11/logo_transp_top_final.png
CAPTIS
2019-03-28 11:48:37
2019-03-28 12:02:36
Guided Therapeutics pulls trigger on 1-for-800 reverse stock split