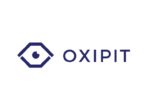 This article was originally published
here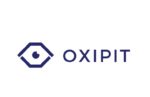 Medical imaging tech dev Oxipit said today that it won CE Mark approval in the European Union for its ChestEye radiology imaging suite.
The ChestEye system is designed to provide analysis and preliminary reports for 75 of the most common radiological findings, Oxipit said. The system localizes its findings on a radiograph as a heatmap and generates a standardized preliminary text report containing all radiologically relevant information in a chest X-ray image, the company added.
Oxipit said that the Chest Eye system also features a search engine that look for similar-looking chest X-rays in a given database, allowing physicians to identify retrospective cases with similar radiological appearances.
"The burden on radiologists has been constantly increasing. This has led to decline in quality of service for patients and bottlenecks to access good quality radiological reporting. The CE mark brings us a step closer in helping radiologists to harness the capabilities of deep learning in order to multiply their productivity and provide excellent service around the clock. ChestEye currently covers over 90% of radiological cases presented to radiologists on a daily basis. It aids the specialists to detect hard-to-catch edge cases and offers a second opinion. In addition, the automatic generation of standardized medical reports significantly reduces the workload of a radiologist, allowing more time for radiogram analysis and less for case description. An internal trial showed 30% time saved per patient and reduced error rate by up to 50%, " Oxipit CEO Gediminas Peksys said in a prepared statement.
The ChestEye system also features a patient prioritization solution, which identifies and prioritizes individuals with potentially urgent needs, the company said. The platform is offered for both on-premise deployment and as a cloud-based software, Oxipit added.
"Most of our research data comes from tertiary level hospitals where complicated cases are analyzed and some individual images present multiple issues. The dataset represents real-life images that a medical institution encounters on a day-to-day basis, allowing our engine to achieve high precision in everyday applications. Radiologists are already bombarded with too many screens and software applications. From the ground up we have built ChestEye to easily integrate into PACS (automatic image input) and RIS (automatic report output) infrastructure of a radiology department. We strongly believe that in addition to diagnostic precision, computer-aided diagnosis solutions should increase radiologist productivity and make their work less tiresome. ChestEye supports DICOM protocol for image exchange and our the team is working to incorporate HL7 and FHIR protocols in the upcoming versions of the product," Peksys said in a press release.
The post Oxipit wins CE Mark for AI-powered chest imaging suite appeared first on MassDevice.
https://captis.com/wp-content/uploads/2019/02/oxipit-large-150x97.jpg
97
150
CAPTIS
https://www.captis.com/wp-content/uploads/2016/11/logo_transp_top_final.png
CAPTIS
2019-02-04 10:30:41
2019-02-04 11:32:15
Oxipit wins CE Mark for AI-powered chest imaging suite