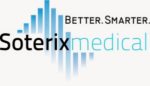 This article was originally published
here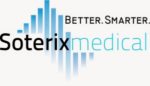 Soterix Medical said yesterday that it won a Phase I NIH-SBIR contract from the National Institute of Health's National Institute of Drug Abuse to launch a trial of its remote transcranial direct current stimulation platform intended to treat cocaine addiction.
The Phase I contract comes with a value of approximately $475,000 delivered over a period of eight months and supports the application to a Phase II award for a larger efficacy trial which will culminate in an FDA marketing trial, the New York-based company said.
Soterix Medical said that it aims to develop and validate the first self-administered electrostimulation system intended to reduce cocaine cravings. The company is hopeful that the device and protocols could be used in expanded applications, including other addictive substances including nicotine, alcohol, marijuana and opioid misuse.
"The reproducible deployment of tDCS into outpatient and home settings requires intelligent hardware, easy-to-use accessories, and stimulation management software that all together make the remote-tDCS; the only platform validated for use in deployed settings through multiple rigorous trials. Our unique remote neuromodulation systems continues Soterix Medical's legacy as the technology leader in non-invasive brain stimulation," product development engineer Denis Arce said in a prepared statement.
The trial is slated to be performed at Samaritan Village and led by co-investigator Dr. Rita Goldstein, Soterix said.
"We are pleased to have received this support from NIH-NIDA. This is an important step in developing and commercializing our remote-tDCS platform for cocaine addiction. Furthermore, successful development of our unique non-addictive stimulation system potentially presents a solution to address the ongoing opioid epidemic as well. This contract from NIH-NIDA affirms the leadership of Soterix Medical in developing the most advanced deployable non-invasive brain stimulation technologies," principal investigator & CTO Dr. Abhishek Datta said in a press release.
Last April, Soterix released results from trials of its direct current stimulation-limited total energy technology designed to treat depression, touting that the device was found to be safe and effective with improvements in depression-rating metrics lasting for a month after treatment.
The post Soterix Medical launches tDCS trial for cocaine addiction appeared first on MassDevice.
https://captis.com/wp-content/uploads/2019/02/soterix-medical-small-150x86.jpg
86
150
CAPTIS
https://www.captis.com/wp-content/uploads/2016/11/logo_transp_top_final.png
CAPTIS
2019-02-14 12:33:39
2019-02-18 17:06:22
Soterix Medical launches tDCS trial for cocaine addiction