This article was originally published
here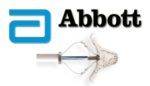 Despite an increase in the number of procedures due to aging patients, minimally invasive mitral valve repair procedures using Abbott's (NYSE:ABT) Mitraclip system maintain a low mortality and complication rate, according to a new study from Mainz University Medical Center's Center for Cardiology.
Researchers in the Germany-based study examined more than 13,575 minimally invasive mitral valve procedures, touting the study as the largest of its kind to date.
"Several studies with small groups of patients have already been published for the evaluation of the procedure with regard to the frequency of inserting the clip or the safety of the procedure. However, there have been no large data collections so far. That's why it was a good idea to examine the implantation numbers and the complication rates in Germany on a larger scale," study authors said in a press release.
Results from the trial indicated that despite annual implantation numbers increasing from 815 in 2011 to 4,432 in 2015, complication and mortality rates "did not change significantly during the period studied," researchers wrote in a press release.
Investigators concluded that despite an approximately fivefold increase in implantation rates, "the procedure has very low early-stage complications rates during hospitalization."
"Catheter-assisted valvular heart valve therapy has evolved from a niche treatment of inoperable patients into a relevant and safe treatment option in only ten years, as our new study emphasizes once again," study author Ralph Stephan von Bardeleben said in a prepared statement.
Abbott acquired MitraClip in the $410 million acquisition of Evalve back in 2009. The device, which is designed to reshape the mitral valve to prevent blood from flowing backwards through the valve, won its first FDA nod in 2013.
Last September, startlingly positive results from a clinical trial of theMitraClip heart valve device reportedly drew applause at the annual Transcatheter Cardiovascular Therapeutics meeting in San Diego.
The post Study: Procedures with Abbott's Mitraclip show sustained low complication, mortality rates appeared first on MassDevice.
https://captis.com/wp-content/uploads/2019/02/abbott-mitraclip-small-150x86.jpg
86
150
CAPTIS
https://www.captis.com/wp-content/uploads/2016/11/logo_transp_top_final.png
CAPTIS
2019-02-05 10:56:01
2019-02-05 12:01:32
Study: Procedures with Abbott's Mitraclip show sustained low complication, mortality rates