This article was originally published
here

January 22, 2015
By Riley McDermid, BioSpace.com Breaking News Sr. Editor
Looking for a career in Big Pharma? After a record year in the capital markets, many of the world's largest companies are looking to diversify their teams and roll some of that market gain back into the business. We talked with an HR guru at Sanofi to get the scoop on what you need to bring your A game in 2015.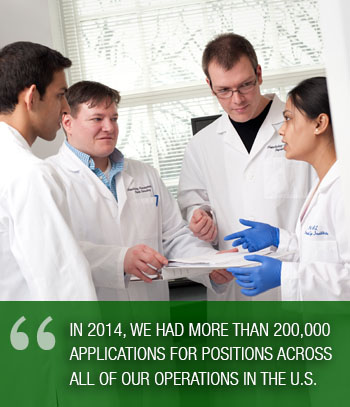 Human Resources Are Also Adapting
David Ford has been hiring people for a long time. As the vice president for human resources at Sanofi North America, Ford has over 25 years working in the world of HR and in that time, he's seen a lot of things change. One of those, particularly for biotech, is an HR world that needs to keep up with the fast-paced change this industry experiences every day.
"I started my career in HR more than 25 years ago and have worked in both the fast-moving consumer goods and life sciences industries," said Ford.
"Compared to when I started my career, HR professionals now need to have a much greater understanding of the business and the context for the business. If you have this understanding, then you can provide fast, accurate and timely input, as well as support to the business to make sure that the right hiring decisions are being made at the right time."
Know What You're Up Against
Being able to understand the business and sector he works in has helped Ford make major hires for Sanofi, as the business has grown by leaps and bounds in recent years. The booming biotech sector of 2014 also translated to more resumes received, said Ford, as biopharma and biotech firms large and small looked to ramp up hiring. That level of competition is good for candidates to know, so that they bring their best to each interview, say HR experts.
"In 2014, we had more than 200,000 applications for positions across all of our operations in the U.S.," he said. "This was a healthy increase from the 2013 figures.
Can You Play in the Big Leagues?
Working for a successful multinational is a whole other ballgame than joining a startup right out of college, or starting at an entry level position at a midlevel company. Large companies may not have foosball machines in the corridors for break time, but they do know one thing—and that's how to hire the absolute best person for the job. As such, candidates need to be prepared for an interview process that will fit in well with the corporate culture where they are interviewing, said Ford.
"Sanofi candidates need to have a passion for bringing the results of our science to patients. This is the essence of what we do," he told BioSpace. "Beyond that, we need people who can collaborate effectively across functions and cultures. Bringing our medicines from discovery to launch is a collective effort, and we need people who are comfortable working together as part of a team to execute effectively."
Ford said time and again, HR comes down to some simple metrics when looking for the right candidate, a list which job seekers should keep in mind when trying for a job with a global company.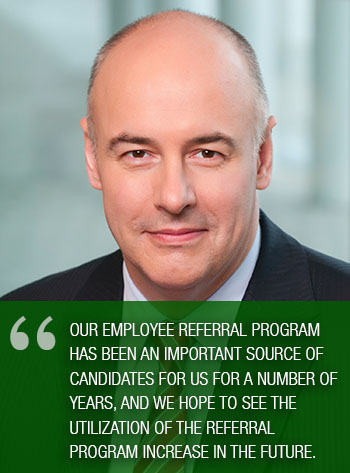 "We seek individuals who share our passion for serving patients and display a number of characteristics, including clarity of thinking, teamwork, positivity and drive," said Ford.
It's All in Who You Know
Looking to get your foot in the door with a large company like Sanofi? Then be sure to start networking now–Ford says the company turns most often to its internal referral process for job candidates, because it trusts its current employees to know who will be a good fit going forward.
"Our Employee Referral Program has been an important source of candidates for us for a number of years, and we hope to see the utilization of the referral program increase in the future," said Ford. "We also know that our presence online through job boards and other tools is critical for being able to reach as wide a candidate pool as possible, now and in the future."
Check out the latest Career Insider eNewsletter – January 22, 2015.
Sign up for the free bi-weekly Career Insider eNewsletter
https://captis.com/wp-content/uploads/2015/01/enewsletters.biospace.combiospace-news-sanofi-job-a50e1a4474a0b0197129dae1d462840d69e99f35.jpg
384
815
CAPTIS
https://www.captis.com/wp-content/uploads/2016/11/logo_transp_top_final.png
CAPTIS
2015-01-22 15:00:00
2017-03-22 17:47:56
Where Does Sanofi Find the Best Employees?